Special Guest: Martin Sheehan-Stross
While some sommeliers enter the restaurant world later in life, after catching the wine bug, Martin Sheehan-Stross has been working in restaurants nonstop since he was 15, growing up on the Peninsula, south of San Francisco. He's an anomaly in his family: No one else worked in restaurants, but he was attracted to the kinetic energy of working the floor. He liked it so much, in fact, that he majored in hospitality and tourism management at San Diego State.

Sheehan-Stross began to explore the nuances of wine service when he landed an internship at Amaya in San Diego's Grand Del Mar resort, "which has an amazing wine collection," he points out. Jesse Rodriguez was the hotel's wine director at the time—fresh off a stint as the head sommelier at The French Laundry.

After college, Sheehan-Stross moved back to San Francisco, working his way up to a sommelier position at Spruce in Laurel Heights—a destination for San Franciscans looking to delve into a cellar filled with rarities like grand cru Burgundy, old German riesling and seriously old Madeira. He later worked at Gary Danko, another powerhouse restaurant known for its deep wine list and impeccable service.
In 2013, he earned the Rudd Scholarship for the top score on the Court of Master Sommeliers' Advanced exam, and in 2016 won the national TopNewSomm championship from the Guild of Sommeliers and Best Young Sommelier in the World from the Chaine des Rotisseurs.
He's now the Lead Sommelier at Michael Mina San Francisco. In October of 2016, Martin co-founded Foot of the Bed Cellars, a new monthly wine club that explores the diversity of West Coast Wine Regions.  

As a lifelong restaurant pro, service is front and center for Sheehan-Stross. Ask him about his vision of being a sommelier, and he won't list all of the cool wines and old vintages he's been drinking this month—though no doubt he's had a few. Instead, he'll talk about bussing tables.
---
Also in Bios
A native of Brazil, Eugenio Jardim has been a part San Francisco's wine scene since 1988.  He's created and run wine programs for some of the city's hottest clubs and restaurants, been featured guest speaker and judge at countless events and competitions and became the first US Ambassador for Wines of Portugal. 
Dean Hewitson has been making wine since he graduated from Australia's world-famous Roseworthy Agricultural College in 1986.  He established highly acclaimed Hewitson winery in the Barossa Valley in 1998.  San Francisco Wine School Proudly welcomes him as a special guest panelist for Wine Australia's Old Vine Treasures.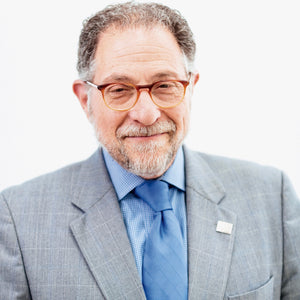 Ira Noroff has been working in the wine industry since 1976.  He is a Certified Wine Educator and holds many other wine & spirits credentials.  He was a Director of Education with Southern Glazer's Wine & Spirits for 15 years until his retirement in 2020.