A Look at the Newly Approved Ballard Canyon AVA, Santa Barbara County
Stolpman Vineyard, Ballard Canyon AVA. Photo: Fred Swan 
The Ballard Canyon AVA was approved by the TTB on October 1, 2013. It is a small wine-growing region within Santa Barbara County's Santa Ynez Valley AVA. Though not yet a familiar name to most enthusiasts of California wine, it's few vineyards are very high in quality. Some are strong brands on their own: Beckman Purisma, Mountain, Stolpman, Larner and Jonata. Others, such as Harrison-Clarke and Rusack Vineyards, have gained little attention nationally but are well-respected by local experts.Ballard Canyon sits between the very cool and coastal Sta. Rita Hills AVA and the significantly warmer Happy Canyon AVA to the east. It runs north-south between the towns of Los Olivos and Buellton. The area sees some morning fog during the growing season and is cooled in the afternoon by sea breezes, especially at the higher altitudes. Since it is a roughly north-south valley though, and thus somewhat shielded from direct ocean winds, it's not nearly as breezy as Sta Rita Hills nor the highest vineyards of Happy Canyon.
Ballard Canyon AVA comprises 7,800+ acres overall, mostly rolling hills—rising to nearly 1,300 feet—and gentle slopes. The largely open ground is covered with dry grasses. Thick-trunked oak trees stand aloof here and there. Just 565 acres are under vine.
The first commercial vineyards in Ballard Canyon, planted in the 1970's, leaned toward Chardonnay and Cabernet Sauvignon. Those were the "go-to" grapes of the time. Neither is particularly well-suited to the area though. Except in a few specific sites, Cabernet Sauvignon doesn't get ripe enough and Chardonnay can't hold onto its acidity. Syrah, Sangiovese, Sauvignon Blanc and white Rhone varieties have proved to be much better fits. So too Cabernet Franc and Merlot.
For more information, photos and a video with winemaker Matt Dees, see: http://norcalwine.com/blog/51-general-interest/809-spotlight-on-ballard-canyon
What's the most interesting wine you've had from Ballard Canyon?  What do you think the AVA needs to do in order to build it's brand?  Which region deserves to be the next California AVA?
Learn more about California wines in our California Wine Programs and Workshops. 
Check out our full schedule of programs, workshops and public events. Private, customized experiences and corporate training is also available.
---
Also in Blog
Master Sommelier and founder of San Francisco Wine School David Glancy lives and breathes wine and has taught blind tasting for 20 years. He weighed in on just how accurate Apple TV's Drops of Gold Series really is. You may be surprised.
Roberto's lifetime of experience has captured the notice of many critics and fans alike. In 2006, the Italian Sommelier Association declared Roberto the "best Italian winemaker." In 2009, 'Wine & Spirits' magazine declared Roberto's winemaking project in Argentina the "best winery in the world". In 2013, 'Wine & Spirits' similarly declared their Malbec the "best Malbec in the world."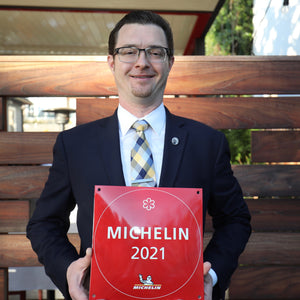 Paul Carayas is a Certified Sommelier and currently leading the wine Team at Chez TJ in Mountain View and a 2022 competitor in San Francisco Wine School's 2022 Somm Olympics, part of their annual Anniversary Celebration benefitting the Glancy Wine Education Foundation.