Foss Valley: Napa's Valley Above the Fog
The name Napa Valley AVA is somewhat misleading. Napa Valley is certainly dominant within the AVA but is far from the only valley. Some others are obvious by name or quick perusal of a map: Chiles Valley and Pope Valley for example.
There are scores of small valleys nestled within the Vaca and Mayacamas ranges too. Some are easily visible as you drive Highway 29 or the Silverado trail. Most are hidden behind peaks. Only a small number have significant wine grape plantings.
A spectacular, yet little-known, exception is Foss Valley. It lies high in the Atlas Peak AVA within the Napa Valley AVA and is accessible to the public only via a 7.5 mile drive up Soda Canyon Road. Even then, you'll need an appointment with Antica Napa Valley to pass through their gate for the best view, along with a tasting and tour.
Atlas Peak is the highest AVA in Napa Valley, rising to 2,663 feet. Even the Foss Valley floor—1,450 feet at its lowest point—is above the fog line. Vines there see long, sunny days with temperatures lower than the other mountain AVAs due to breezes coming off nearby San Pablo Bay. Hillsides are steep and well-drained with volcanic soils of red dirt, loads of rock and tuffa. Eons of erosion covered the long, surprisingly broad valley floor with finer and more fertile alluvial loam.
Antica [Antinori California] is by far the largest grower in Foss Valley with 600 essentially contiguous acres under vine. 75% is Cabernet Sauvignon and Chardonnay. Merlot makes up another 11%. The remainder is divided among eight varieties, Sangiovese chief among those.
In the glass, the 2011 Antica Chardonnay is crisp and juicy with a gently flavorful blend of fruit (citrus, green apple, soft pear and stone fruit) plus notes of mineral, spice and yeast. The 2009 Antica Townsend Vineyard Cabernet Sauvignon is a delicious juxtaposition of black cherry, dark chocolate and savory elements such as drying leaves, tobacco and spice. It's a long and creamy, full-bodied wine with plenty of chalky-powdery tannins, resulting in the mouthfeel of thick chocolate milk. 
Have you been to Atlas Peak AVA or tasted any of Antica's wines? Are you curious why Antinori chose to plant here or changed their focus from Sangiovese to Chardonnay and Cabernet?
Understand the importance of Napa Valley on the state of California and its significance within the world of wine through our Napa Valley Workshop.
Check out our full schedule of programs, workshops and public events. Private, customized experiences and corporate training is also available.
---
Also in Blog
On Saturday, November 11, 2023 from 3:30-8pm, San Francisco Wine School invites the public to join their 12th Anniversary Celebration and Scholarship Auction featuring their signature Somm Olympics, a Global Wine Tasting Bazaar with a plentitude of international and upscale fare, plus a Silent Auction full of unique wine items and experiences, all benefiting the Glancy Wine Education Foundation.  Learn more about the event...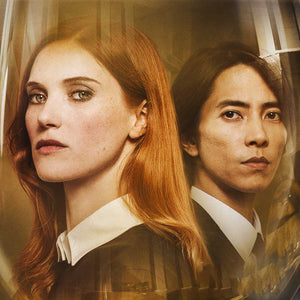 Master Sommelier and founder of San Francisco Wine School David Glancy lives and breathes wine and has taught blind tasting for 20 years. He weighed in on just how accurate Apple TV's Drops of Gold Series really is. You may be surprised.
Roberto's lifetime of experience has captured the notice of many critics and fans alike. In 2006, the Italian Sommelier Association declared Roberto the "best Italian winemaker." In 2009, 'Wine & Spirits' magazine declared Roberto's winemaking project in Argentina the "best winery in the world". In 2013, 'Wine & Spirits' similarly declared their Malbec the "best Malbec in the world."