Wine and Dine Your Valentine
After New Year's Eve, Valentine's Day is the second worse night to dine out. Expectations are high, menus are fixed, everyone is rushed and stressed, and overall quality of food and experience is diminished. To make matters worse, this year it falls on a Saturday, already one of the busiest nights for many establishments.
As the Beverage Director/Sommelier at Michael Mina's Aqua in San Francisco, I saw it all - celebrities, drunks, liars and cheats - along with genuinely nice, warm, and friendly guests. We were open for lunch and dinner, so I often pulled double shifts. I will never forget one Valentine's Day, when a winemaker had us put a ring in his then girlfriend's dessert. I was table-side when he proposed! Earlier that day, a regular business executive came in for lunch with his girlfriend. Then he came for dinner with his wife. Thankfully I didn't say, "So nice to see you again, sir."
Why deal with all of this chaos, mayhem, and madness. It is hard to relax, to slow down, to focus on each other with all this bad energy swirling around. What is a savvy somm or foodie to do? Stay in and prepare a sensual feast at home.
Here are a few suggestions for a sensual feast at home:
Dress to Impress: Wear fabrics that are soft to the touch, such as cashmere, lamb's wool, or silk. Don't overdo it with fragrance. The aromas of sensual foods mixed with your own natural pheromones should do the trick.
Set the Stage: Use soft lighting and candlelight. Set out a single rose and a bowl of apples. Play soft, soothing romantic music from Chopin, Will Downing, Enya, Joao Gilberto, Diana Krall, Luis Miguel, or your favorite artist. Place large, overstuffed pillows in a semi-circle around platters of food and drink.
What are your favorite date night wines and foods?

To continue reading, follow this link: http://www.planetgrape.com/wine_and_dine_your_valentine
---
Also in Blog
On Saturday, November 11, 2023 from 3:30-8pm, San Francisco Wine School invites the public to join their 12th Anniversary Celebration and Scholarship Auction featuring their signature Somm Olympics, a Global Wine Tasting Bazaar with a plentitude of international and upscale fare, plus a Silent Auction full of unique wine items and experiences, all benefiting the Glancy Wine Education Foundation.  Learn more about the event...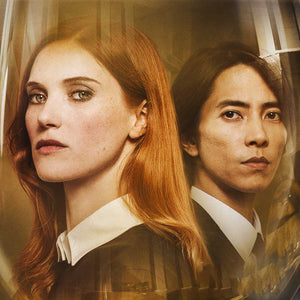 Master Sommelier and founder of San Francisco Wine School David Glancy lives and breathes wine and has taught blind tasting for 20 years. He weighed in on just how accurate Apple TV's Drops of Gold Series really is. You may be surprised.
Roberto's lifetime of experience has captured the notice of many critics and fans alike. In 2006, the Italian Sommelier Association declared Roberto the "best Italian winemaker." In 2009, 'Wine & Spirits' magazine declared Roberto's winemaking project in Argentina the "best winery in the world". In 2013, 'Wine & Spirits' similarly declared their Malbec the "best Malbec in the world."