TTB Establishes Eagle Peak Mendocino County AVA

On October 9, the U.S. Department of Treasury's Alcohol and Tobacco Tax and Trade Board [TTB] approved 12 new California AVAs. Today, our focus is the new Eagle Peak Mendocino County AVA. Next week, we'll cover the other 11, all of which fall within the previously existing Paso Robles AVA.

The Eagle Peak Mendocino County AVA, first proposed in June, 2013, comprises roughly  26,260 acres and straddles Highway 101 between the towns of Ukiah and Willits.  It is directly west of the pre-existing Redwood Valley AVA. The boundaries of both the Redwood Valley AVA and the Mendocino AVA are being reduced simultaneously to eliminate overlap with Eagle Peak Mendocino County. All this becomes effective on November 10, 2014.

There are 16 commercial vineyards within the new AVA, accounting for 120 acres combined. The most significant of these is Masut Vineyards, owned and operated by brothers Jake and Ben Fetzer. They produce Pinot Noir of very high quality from 23 acres. Other vineyards in the area include Golden, Linholme, Sea Biscuit South, and Turan.

The steeply sloping Eagle Peak Mendocino County AVA is significantly cooler than its neighbor to the east, Redwood Valley AVA, and the even further east Potter Valley AVA. On the other hand, Eagle Peak Mendocino County is still an inland AVA. It experiences more seasonal temperature variation than coastal AVAs, but much less fog. Persistent breezes of 5-10 MPH travel from the ocean through the Big River airflow corridor. Diurnal shifts during the growing season are approximately 20 degrees. Altitudes range from 700 to 3,320 feet.

The soils are thin and well-drained. Due to this, the slopes, and shallow root depths because of hard subsoil, water doesn't stick around long. There is enough water-holding capacity to keep vines healthy from dormancy through fruit set. After that, some irrigation is required to usher the vines through to harvest.

The most controversial thing about this new AVA is its name. The problem was that Concha y Toro, the large Chliean wine producer which purchased Fetzer from a 3rd party in 2011, had trademark concerns. Fetzer had a Merlot brand called Eagle Peak which it discontinued in 2004.  Concha y Toro planned to revive the Eagle Peak brand though. They sent a letter protesting the new AVA's name on the final day of the comment period last year. The dispute was eventually resolved with "Mendocino County" being appended to the AVA name to distinguish it from the brand and to add "viticultural relevance."


Learn more about California wines in our California Wine Programs and Workshops.
Check out our full schedule of programs, workshops and public events. Private, customized experiences and corporate training is also available.
---
Also in Blog
On Saturday, November 11, 2023 from 3:30-8pm, San Francisco Wine School invites the public to join their 12th Anniversary Celebration and Scholarship Auction featuring their signature Somm Olympics, a Global Wine Tasting Bazaar with a plentitude of international and upscale fare, plus a Silent Auction full of unique wine items and experiences, all benefiting the Glancy Wine Education Foundation.  Learn more about the event...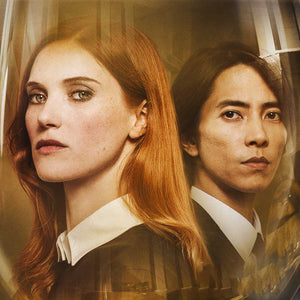 Master Sommelier and founder of San Francisco Wine School David Glancy lives and breathes wine and has taught blind tasting for 20 years. He weighed in on just how accurate Apple TV's Drops of Gold Series really is. You may be surprised.
Roberto's lifetime of experience has captured the notice of many critics and fans alike. In 2006, the Italian Sommelier Association declared Roberto the "best Italian winemaker." In 2009, 'Wine & Spirits' magazine declared Roberto's winemaking project in Argentina the "best winery in the world". In 2013, 'Wine & Spirits' similarly declared their Malbec the "best Malbec in the world."