Naoussa Appellation, Macedonia, Greece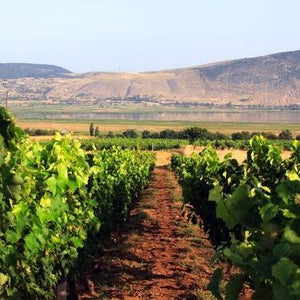 Greece is home to some of the world's most interesting grape varieties, yet the wines they produce have never received much fanfare. Even visitors to the country may not venture beyond a simple local white with a dish of freshly caught fish on a warm afternoon—or realize that there's a diverse and serious industry here. For over 4,000 years, the rich, spicy red wines of the relatively frigid Macedonia region, especially those of Naoussa, have been highly regarded. Legend has it that Semele, mother of Dionysus—the Greek god of wine and fertility—called the area home.
Established in 1972, the Naoussa appellation, which covers 1750 acres on the slopes of Mount Vermion, was Greece's first. Though Preknadi, a freckled local white grape, is making a small comeback, vineyards here are planted almost exclusively to Xinomavro, a grape that yields earthy, juicy, savory, tannic, and acidic reds. Like Southern Italy's Negroamaro, which translates as "black-bitter," Xinomavro means "acid black." Neither translation makes for a great selling point in the mainstream market; the pronunciation of the latter doesn't help (The first half of the word sounds like "casino" without the "a": k- SEE-noh.)
But for connoisseurs of Italian reds, Naoussa is a natural alternative. Greek wine expert Nico Manessis calls the appellation "our Burgundy. We should not worry so much about the high acid and light color of our wines; we have grand cru potential here." But given Xinomavro's Nebbiolo-like bite and grip, Naoussa could as easily be compared to Piedmont.
Similar monovarietal and blended wines from nearby Amydeon, particularly Alpha Estate, are worth seeking out. Chateau Carras, on the Halkidiki Peninsula, was at one time considered Greece's best producer, though its wines are not made with Xinomavro. Once isolated, Macedonia is now much easier to navigate, thanks to the Wine Roads of Northern Greece (www.wineroads.gr), a tourist network of wineries, vineyards, natural and cultural landmarks, hotels, and restaurants. Roman ruins, Byzantine churches, snowbound mountain villages, kings' tombs, and goddesses' temples provide a stunning framework for understanding the history of Greek wine.
"Love begins from the stomach" is a famous saying here…
To read the complete article, please visit:
http://winereview.planetgrape.com/appellation-naoussa-macedonia-greece/
Click here to read about a recent Naoussa seminar led by Master Sommelier, David Glancy.
Explore the wines of Portugal, Spain, Greece and several other countries together in our Wines of Spain, Portugal & Greece Workshop.
Check out our full schedule of programs, workshops and public events. Private, customized experiences and corporate training is also available.