Women of the Vine Alliance is proud to announce our partnership with the San Francisco Wine School.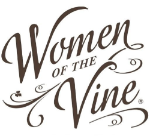 Women of the Vine Alliance is proud to announce our partnership with the San Francisco Wine School. 

Members of the Women of the Vine Alliance will receive 10% discount on all full programs offered. For a complete list; Click Here. To receive your promo code, please email us at info@womenofthevine.com.

For more information about Women of the Vine Alliance, Membership, Our Advisory Board, Our Sponsors and more, please visit us at www.womenofthevine.com

All the best,
Deborah Brenner
Founder & President, Women of the Vine Alliance
San Francisco Wine School strives to open up the world of wine to serious students and enthusiasts everywhere while helping people of all levels break into the wine industry, advance their career, or simply pursue their passions. Founded by Master Sommelier and Certified Wine Educator David Glancy, San Francisco Wine School is the largest wine school in the U.S., offering the most thoughtful approach to wine study. Classes are taught in our state of the art wine education center and our cutting edge virtual classroom by industry-leading instructors from all major educational disciplines.

San Francisco Wine School's curriculum features the best content in the business: expert course materials, carefully conceived wine flights, and in-depth blind tasting exercises designed to engage students, illuminate course content and enhance learning. Our brand new sunlight-filled Wine Education Center is conveniently located just 5 minutes from San Francisco International Airport. It boasts 16-ft high coved ceilings, eight 12-ft tall arched windows, and gorgeous 180 degree views of the San Bruno Mountains, South San Francisco City Hall and the San Francisco Bay, making it the perfect place to enjoy classes, industry seminars and tastings and host a wide variety of private events.
After David Glancy, MS, CWE created the groundbreaking Certified Sommelier Program at Professional Culinary Institute (now ICC) he was repeatedly asked:
What certifications do I need to stay competitive?

Which credentialing bodies are most respected in the industry?

What's the smartest way to prepare for exams?

Who are the best instructors?

Should I study and work at the same time?
As a result, David founded San Francisco Wine School in 2011. He knew these students needed a new kind of school—one that allowed students to achieve the highest level of wine certification through an accessible, modular path of study.  This modular path allows each student to create a unique educational experience to meet their goals. 
Check out our full schedule of programs, workshops and public events. Private, customized experiences and corporate training is also available.
---
Also in Blog
Master Sommelier and founder of San Francisco Wine School David Glancy lives and breathes wine and has taught blind tasting for 20 years. He weighed in on just how accurate Apple TV's Drops of Gold Series really is. You may be surprised.
Roberto's lifetime of experience has captured the notice of many critics and fans alike. In 2006, the Italian Sommelier Association declared Roberto the "best Italian winemaker." In 2009, 'Wine & Spirits' magazine declared Roberto's winemaking project in Argentina the "best winery in the world". In 2013, 'Wine & Spirits' similarly declared their Malbec the "best Malbec in the world."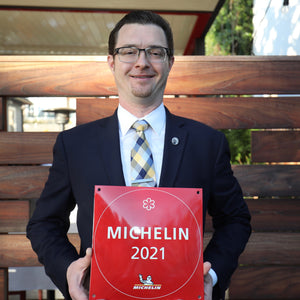 Paul Carayas is a Certified Sommelier and currently leading the wine Team at Chez TJ in Mountain View and a 2022 competitor in San Francisco Wine School's 2022 Somm Olympics, part of their annual Anniversary Celebration benefitting the Glancy Wine Education Foundation.