2012 Vintage Challenging in Burgundy
Together, brothers Patrick and Olivier produce thousands of cases of high quality red and white Burgundy each year. Their chalky, powerful 2012 Leflaive Corton-Charlemagne Grand Cru $155 was stunning, while the more moderately priced and silky 2012 Leflaive Rully Les Cloux 1er Cru $32 is a terrific pick for Somms to price under $100 on their wine lists.
Martin Sinkoff, Wildman's Director of Marketing, said, "the market for Burgundy is strong world-wide. That, and low yields in 2011, 2012, and 2013 means that there is price pressure on this vintage." Etienne Sauzet, who normally produces ten barrels of Etienne Sauzet Puligny-Montrachet Les Folatieres 1er Cru $120, will only produce two in 2012. (Note: Etienne Sauzet wines are imported by Vineyard Brands).
Jancis Robinson MW called the 2012 vintage "one of the most challenging in recent memory, with frost, hail, storms, rain, sunburn, mildew, and in some cases, rot." "In 2012 we had hail, frost, and too much rain. On July 3rd the crop. In Volnay and Pommard, up to 80% of the crops were lost" said Monsieur Leflaive. "Whites did better. We are pleased, almost." Thankfully a warm and sunny summer saved the day, concentrating the remaining fruit and helping it to ripen.
To read the full article, go to:  http://grapegoddess-mastersommelier.blogspot.com/2014/03/frederick-wildman-2012-burgundy-barrel.html
How does vintage variation impact your Burgundy purchases? Have you had great wines from low rated vintages? What are some of your value finds from Burgundy?
Learn more about French wines with our Intro To French Wines.
Check out our full schedule of programs, workshops and public events. Private, customized experiences and corporate training is also available.
---
Also in Blog
Master Sommelier and founder of San Francisco Wine School David Glancy lives and breathes wine and has taught blind tasting for 20 years. He weighed in on just how accurate Apple TV's Drops of Gold Series really is. You may be surprised.
Roberto's lifetime of experience has captured the notice of many critics and fans alike. In 2006, the Italian Sommelier Association declared Roberto the "best Italian winemaker." In 2009, 'Wine & Spirits' magazine declared Roberto's winemaking project in Argentina the "best winery in the world". In 2013, 'Wine & Spirits' similarly declared their Malbec the "best Malbec in the world."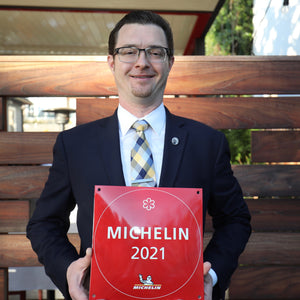 Paul Carayas is a Certified Sommelier and currently leading the wine Team at Chez TJ in Mountain View and a 2022 competitor in San Francisco Wine School's 2022 Somm Olympics, part of their annual Anniversary Celebration benefitting the Glancy Wine Education Foundation.