Women in Wine on the Rise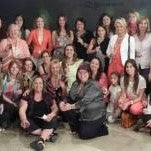 Inspired by a similar initiative began last July in Argentina, Bracco began circulating the word soon after to create a place where woman can meet to speak about wine. "The day I decided to put together our Facebook page I saw the need for the sector for Uruguayan women had to find some direction," said Lazaneo. "It was awesome how quickly people asked questions and expressed uncertainties for it, but these gave us strength to organize this meeting."
Mariela Ilardo, Hospitality Manager for Argentina's Pilatelli Vyds., said her Women's Association of Argentina Wine Civil Association (AMUVA) is the first nonprofit in the country composed of professionals and enthusiasts of wine and related products. To date Brazil and Chile haven't comparable organizations. "We believe that the work and contribution of women is very valuable and necessary in the wine industry and also to ensure that in every house of our country, everybody knows as much as possible about wine and its responsible consumption benefits," she asserted.
In addition to creating activities designed to generate business opportunities for women working in the wine sector and bonding with other food/drink sectors such as olive oil and tea (both of which Uruguay produces), AMVU's goals include, supporting the woman-related programs of fighting breast cancer and supporting single mothers.
More information may be found via Facebook at https://www.facebook.com/AmuvaArg?fref=ts and https://www.facebook.com/pages/Asociación-de-Mujeres-del-Vino-de-Uruguay/565470713508541?ref=stream and at http://winesofuruguay.com/?lang=en#/Content/col/show?id=428 .
These developments have arisen 23 years since the inception of the US's Women for Wine Sense. Based in Napa it sports eight regional chapters and six membership levels, hosting promotional and educational events to support scholarships and other areas of interest to its members. http://womenforwinesense.org/
What have you seen out in the wine industry regarding women?  Would you enjoy the opportunity to get together with women and discuss wine and the wine sector?
Prepare yourself for success in the wine sector through our Wine Education Programs.
Check out our full schedule of programs, workshops and public events. Private, customized experiences and corporate training is also available.
---
Also in Blog
Master Sommelier and founder of San Francisco Wine School David Glancy lives and breathes wine and has taught blind tasting for 20 years. He weighed in on just how accurate Apple TV's Drops of Gold Series really is. You may be surprised.
Roberto's lifetime of experience has captured the notice of many critics and fans alike. In 2006, the Italian Sommelier Association declared Roberto the "best Italian winemaker." In 2009, 'Wine & Spirits' magazine declared Roberto's winemaking project in Argentina the "best winery in the world". In 2013, 'Wine & Spirits' similarly declared their Malbec the "best Malbec in the world."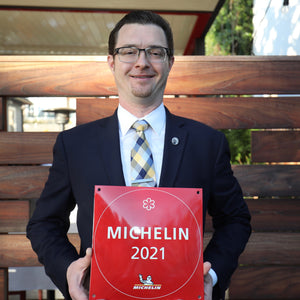 Paul Carayas is a Certified Sommelier and currently leading the wine Team at Chez TJ in Mountain View and a 2022 competitor in San Francisco Wine School's 2022 Somm Olympics, part of their annual Anniversary Celebration benefitting the Glancy Wine Education Foundation.