Riesling Rendezvous – Part II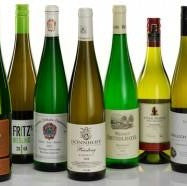 The New York Wine & Grape Foundation's Jim Trezise introduced a national sampling done with consumers representing 90% of the those purchasing at $20+ per bottle identified themselves as Riesling fans showed a 5% decline in this sector's consumption of Riesling, about 35% of which drink Riesling on a weekly basis, and mollified by an overall increase in all Riesling consumers. Research into the trade showed significant increase in the awareness of the International Riesling Foundation's sweetness scale and overwhelmingly positive results concerning applicability of this to staff knowledge and selling ability especially in the case of assessing customer's willingness to purchase wines with any perceptible sweetness.
Two German Riesling masters, Steffen Christmann and Wilhelm Weil of their eponymous wineries, led a tasting and presentation of recent changes in German Grosses Gewächs regulations of vineyard classification, wine styles and nomenclature "to bring Riesling back to its former glory" according to the Pfalzer Christmann who also serves as VDP's top man. The 1971 wine law consolidated 30,000 vineyard sites into 3000 individual and collective ones which stipulated that quality wines may be produced from all quality sites,
and that 'quality' be defined exclusively in terms of starting must weights. However in subsequent years new crossings easily achieved high must weights, legally-proscribed quality categories provided no orientation for the consumer to separate the varying levels of quality, a correlation between vineyard names and quality was lacking, and classifications based on origin were becoming increasingly common throughout the world.  The new classification solely for VDP members delimits four levels:
Gutswein–high-level entry-level wines originating from an estate's holdings with a maximum yield of 75hl/ha.
Ortswein–regionally typical grape varieties originating from a village's best vineyards with dry wines indicated as such in German with the 'Prädikat' level assignations reserved for those made as naturally sweet and noble sweet wines.
Erste Lage–top vineyard of traditional varieties with distinctive characteristics with a maximum of 60hl/ha with dry wines indicated as such in German with the 'Prädikat' level assignations reserved for those made as naturally sweet and noble sweet wines.
Grosse Lage–very best site with the finest parcels narrowly demarcated with maximum yields of 50hl/ha with dry wines indicated as 'VDP Grosses Gewächs' with the 'Prädikat' level assignations reserved for those made as naturally sweet and noble sweet wines.
"Wines of the ripeness we're experiencing now were rare in our ancestors' time," said the Rheingau's Weil. "Now with global warming we've the chance to harvest very ripe wines nearly eight years out of ten. All dry wines now have a great aging potential if they're of a
good level of sugar and acid ripeness. But the cooler areas are easier for us to work lately than the warmer ones."

The creations of local glass master Dale Chihuly were enjoyed alongside Northwest microbrews, wines from Chateau Ste. Michelle, food and music at the Chihuly Garden and Glass museum in the shadow of the Seattle's Space Needle as a conclusion to the 2.5-day event. Hilarity ensued when Dr. Fischer presented wearable gifts to event organizers Bob Bertheau of CSM and Ernie Loosen designed to stimulate their 'Bob & Ernie' show.
What are your thoughts on the new classifications for VDP Riesling?  Who's better looking – Ernie or Bob?
Learn more about the origins, other homes and characteristics of Riesling in our Rieslings of the World Workshop.

Check out our full schedule of programs, workshops and public events. Private, customized experiences and corporate training is also available.
---
Also in Blog
Master Sommelier and founder of San Francisco Wine School David Glancy lives and breathes wine and has taught blind tasting for 20 years. He weighed in on just how accurate Apple TV's Drops of Gold Series really is. You may be surprised.
Roberto's lifetime of experience has captured the notice of many critics and fans alike. In 2006, the Italian Sommelier Association declared Roberto the "best Italian winemaker." In 2009, 'Wine & Spirits' magazine declared Roberto's winemaking project in Argentina the "best winery in the world". In 2013, 'Wine & Spirits' similarly declared their Malbec the "best Malbec in the world."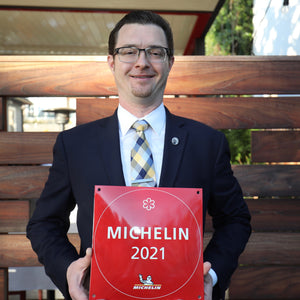 Paul Carayas is a Certified Sommelier and currently leading the wine Team at Chez TJ in Mountain View and a 2022 competitor in San Francisco Wine School's 2022 Somm Olympics, part of their annual Anniversary Celebration benefitting the Glancy Wine Education Foundation.