Which Way to Wine Education?
Studying wine is endless. It is a rabbit hole with no end. Many people assume that passing the Master Sommelier (MS) or Master of Wine (MW) exam is the end of the journey. Once I passed the MS I gained the freedom to decide WHAT I wanted to study about wine, but never slowed down. I am addicted to wine education and hope that my passion (obsession) is adopted by my students, as well. In my many years preparing for the MS I took every class, read every book, tasted every wine and traveled to every region that I could find the time and money for.  One of the stops on my education journey was the Society of Wine Educators (SWE) annual conference and later their Certified Wine Educator (CWE) exam.  I passed this exam halfway between attempts at the Master Sommelier exam and this pit stop was a critical piece to my success. Another tune up on the road to success was an invitation only multi-day seminar put on by the Napa Valley Vintners called Master Napa Valley. I also took classes at UC Davis Extension and gained immense support and knowledge from my colleagues in the three tasting/study groups I joined.  Some of my study partners took Wine Spirit Education Trust (WSET) classes in pursuit of their MS or MW and found them to be very helpful. The best educational/credentialing organizations should not view each other as competitors. The best students will cross pollinate between each and every respectable program.
I am such a fan of the SWE Conference that in my 13 years as a member I have gone to 9 of their conferences and presented seminars at many of them. I am not alone as this year's conference line-up of presenters includes 6 Masters of Wine (MW) and 6 Master Sommeliers (MS). Hundreds of people will attend from every corner of the United States plus Canada, the Caribbean, China and Japan. Any full conference attendee will be able to attend at least 14 seminars out of the 60 offered this year plus Dine Arounds, Receptions, Pop Up Tastings, Bonus Sessions, SWE's 3 exams: CSW, CSS and CWE and the final evening's silent auction and gala. I think this annual event is the best way to have a condensed education update about a vast array of topics in a short time.
This year's conference is in Orlando, Florida July 29-August 2. Fortunately there will be plenty of air conditioning. I am presenting two sessions: "Chateauneuf-du Pape & Tavel in Red, White & Pink" and "Master Level Wine Service" which I am co-presenting with fellow Master Sommelier Andrew McNamara. I am very excited to hear sessions that are new to conference this year such as: Alsace Update by Eric Hemer, MS; Asian Market for Wine by Charles Curtis, MW; The Modern Waiter by Chef Charlie Palmer; 5 Bad Teaching Habits to Break by author/consultant Marnie Old; Matching Wine and Food-The Salt Paradox by author David Rosengarten; Artisan Wines vs Big Brands by Antony Moss, MW & Adam Chase, DWS; Chardonnay's Ability to Age by Geoff Labitzke, MW; and Eating with Lambrusco by Alfonso Cevola, CSW. I will also check out a very popular session that I missed last year by Tim Gaiser, MS called Tasting Strategies of Genius. There are so many other great topics and great speakers that I will surely ask people to collect handouts and notes for sessions that I cannot attend. I will get to Orlando early and soak up every bit of tasting, education, networking and fun that this year has to offer.  Click here to register soon as some sessions fill up quickly.
What year, location or seminar was your favorite SWE Conference? What sessions are you looking forward to in Orlando? Are there any other wine conferences or education programs that are among your favorites?
Learn more about how to enhance your wine knowledge through wine education.
Check out our full schedule of programs, workshops and public events. Private, customized experiences and corporate training is also available.
---
Also in Blog
On Saturday, November 11, 2023 from 3:30-8pm, San Francisco Wine School invites the public to join their 12th Anniversary Celebration and Scholarship Auction featuring their signature Somm Olympics, a Global Wine Tasting Bazaar with a plentitude of international and upscale fare, plus a Silent Auction full of unique wine items and experiences, all benefiting the Glancy Wine Education Foundation.  Learn more about the event...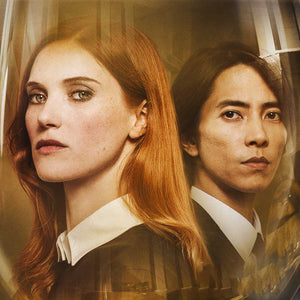 Master Sommelier and founder of San Francisco Wine School David Glancy lives and breathes wine and has taught blind tasting for 20 years. He weighed in on just how accurate Apple TV's Drops of Gold Series really is. You may be surprised.
Roberto's lifetime of experience has captured the notice of many critics and fans alike. In 2006, the Italian Sommelier Association declared Roberto the "best Italian winemaker." In 2009, 'Wine & Spirits' magazine declared Roberto's winemaking project in Argentina the "best winery in the world". In 2013, 'Wine & Spirits' similarly declared their Malbec the "best Malbec in the world."