Selling Wine to Sommeliers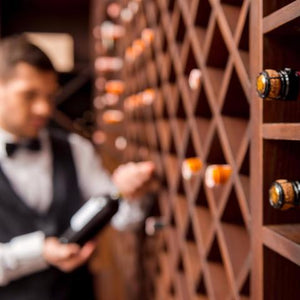 When thinking about selling wine to restaurants, try to remember who the customer is.  In any sales position, good service goes a long way.  Here are a few pointers:
Know Your Customer
Know your customer, on as many levels as possible. Beyond the obvious personality, style, level of formality (or informality) expected, try to get into their heads, walk a mile in their shoes, and really understand their day to day life and you'll have a much clearer channel of communication. Floor sommeliers are working in very people-intensive environments and rely heavily on fellow team-members (co-workers) to make it all happen.


Identify Customer Needs
Do your homework. If you are new to a company that has been servicing the account for some time, ask for past sales records and account history. Get to know their year round programming. Ask for their calendar, or take notes and create one up for yourself. Ask the buyer for a trends summation – what has historically worked for them as general categories. For example, if they are a fish house that sells a lot of Pinot Noir, make a note of this and pitch them on Pinot Noir often. If the buyer is new and you've worked the account for a long time, gingerly offer a sales report of your company's products so they can see what the previous buyer bought from you. Do not sell the same wine to competing restaurants. Pitch each of them only with products specifically suited to their needs. If they win, you win.
Look, Listen, and Learn
Go into your account often, but in the most non-intrusive manner possible. Go to the bar at your target restaurant account. Sit there for 2 hours and observe. Read the wine list, the wine by the glass list, the food menu, the dessert menu, and so on. Order food if your budget allows, and if it doesn't, go in with a supplier who has an expense account (like the vodka reps). All they want is to be seen in the account and to schmooze the bartenders so they can't harm your position, only enhance it. Absolutely do not bring sample bottles in during the research phase. And do not ask for the sommelier; let them come to you (or not) depending on how busy they are, or if they feel like "dealing with another vendor right now". 
Know When to Stay Away
During the last quarter – stay out. Programming for last quarter is done in the summer months. If you're selling Champagne, make your holiday pitch in July or August at the latest. You wouldn't believe the number of bubbly pitches I would get in the height of the holiday madness. I'd be like, "what, you want me to look at this for Valentine's Day?" Unfortunately, the end of your last quarter is when your warehouses are overloaded and when the really good closeouts come out. Too bad this is staggered a quarter behind when the market needs it. Who needs closeouts and deals in the low volume months of January, February, and March, and then around tax time? No one. But it makes us buyers chuckle and that is worth something.
Anticipate, Don't Wait
You've done your homework, you've got a great idea, and now you can't get an appointment. What do you do? The soft-sell. Be persistent, professional, precise, and grateful. Relay in a very brief voicemail just the facts, maam. "Hi, this is xx, of xx company. I've had the ahi tartare five times now, and have this wine I think would work great with, and I can get the price down to xx for a by-the-glass program. The bartenders think it would sell. May I leave a bottle for you on your desk? My number is xxx-xxx-xxxx (say it slowly and clearly)". End of story. Now, if the buyer agrees, do it! Follow up! You'd be surprised at the attrition rate and how many sales reliable reps get by default.
What distributor sales techniques have worked well for you or on you?
What are some sommelier or retail buyer actions or statements that you have liked or disliked?
What are some distributor actions or statements that you have liked or disliked?
Learn more about selling wine to sommeliers through our Business Of Wine Programs.
Check out our full schedule of programs, workshops and public events. Private, customized experiences and corporate training is also available.