The Cult Wine You Don't Realize is from Oregon
In the mid-1960's, Oregon's wine industry pioneers began planting grapes in the northern Willamette Valley. They focused on Pinot Noir, but also planted Chardonnay, Pinot Gris and Riesling. Those varieties are still widely considered Oregon's best, just as the Willamette Valley AVA remains the state's best-known growing region.
But the most coveted wines made from Oregon-grown grapes are not based on any of those varieties. Nor does the fruit come from the Willamette Valley. You may even have tasted these highly-allocated wines without realizing you were drinking Oregon juice.
Cayuse Vineyards makes Syrah, Grenache, Viognier, Tempranillo and Cabernet Sauvignon in Walla Walla, Washington. The fruit comes solely from eight biodynamically-farmed estate vineyards in the Walla Walla Valley AVA. One naturally assumes that the wines are from Washington. However, the Walla Walla AVA straddles the Washington-Oregon border. All of Cayuse's vineyards are actually in Oregon.

Vigneron/founder Christophe Baron set out to produce Oregon Pinot Noir. Born in Champagne, trained in Burgundy and having interned in Walla Walla, Australia, New Zealand and Romania, he headed to Oregon for further training and to establish a Willamette Valley Pinot Noir vineyard. His plans changed during a visit with friends in Walla Walla.
While there, Baron drove past a cobblestone-layered expanse east of Milton-Freewater, an Oregon town of 6,700 people just eight miles south of Walla Walla, WA. Nightmares for conventional farmers, those stony fields gave Baron visions of Chateauneuf-du-Pape vineyards dropped into the very warm, dry climate of eastern Oregon. In 1997, he planted Syrah in his first vineyard, the 10-acre Cailloux. Today, Cayuse wines routinely tally scores of 97+ points and there is at least a seven-year wait to get onto the allocation list.
Do you know of other great wineries that are from surprising places? What do you think of AVAs that overlap borders?
Learn the scope of pacific northwest wine through our Northwest Wine Appellation Specialist NWAS Workshop.
Check out our full schedule of programs, workshops and public events. Private, customized experiences and corporate training is also available.
---
Also in Blog
On Saturday, November 11, 2023 from 3:30-8pm, San Francisco Wine School invites the public to join their 12th Anniversary Celebration and Scholarship Auction featuring their signature Somm Olympics, a Global Wine Tasting Bazaar with a plentitude of international and upscale fare, plus a Silent Auction full of unique wine items and experiences, all benefiting the Glancy Wine Education Foundation.  Learn more about the event...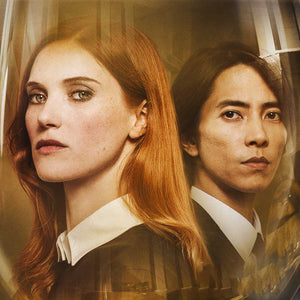 Master Sommelier and founder of San Francisco Wine School David Glancy lives and breathes wine and has taught blind tasting for 20 years. He weighed in on just how accurate Apple TV's Drops of Gold Series really is. You may be surprised.
Roberto's lifetime of experience has captured the notice of many critics and fans alike. In 2006, the Italian Sommelier Association declared Roberto the "best Italian winemaker." In 2009, 'Wine & Spirits' magazine declared Roberto's winemaking project in Argentina the "best winery in the world". In 2013, 'Wine & Spirits' similarly declared their Malbec the "best Malbec in the world."