Insider Interviews by David Furer – Presenting Alberto Antonini

Sometimes friendships develop under unusual circumstances. One such example for me was when I'd been invited to visit Armenia's first modern winery, Zorah, by its owner, Zorik Gharibian. The affable Italian resident whom I'd earlier escorted around his first wine trade fair wisely acceded to my suggestion in also bringing my English friend writing for Decanter, Master of Wine Caroline Gilby, while allowing me the 'scoop' for the US. Gharibian said we'd be joined by his consulting winemaker and viticulturist. Turns out the winemaker was Alberto Antonini, famed for his working for the likes of Antinori, Frescobaldi, and Gallo while being instrumental in the development of Argentina's success with Malbec. A dedicated follower of the US's fine rock, blues, and jazz stemming from the late '60s/early '70s, Antonini and I bonded while reminiscing about our favorites musicians, songs, and concerts. He'd just finished tasting his final blend of Zorah's 2012 Old Vine Areni when we spoke, he lamenting Tuscany's unusually rainy summer, me on Michigan's mild Leelanau Peninsula.

What do you look for in assessing a potential vineyard's ability to produce quality grapes?

What makes the difference is mostly the soil, so I rely upon understanding this, studying terroir to make sure I can focus upon the best part of the vineyards. Also I use whatever good tools are available to make a proper study, and do the best management in the vineyards. I don't believe in 'winemaking'–you cannot add quality in the cellar. It has to respect the fruit and not overcome the expression of the grapes' origin.

What then does the technical aspect, the work in the cellar add to the wine?



I've never experienced a great wine made only in the cellar. All the best wines are made in special places. Winemaking has to be simple…but that doesn't mean it's easy. You have to know what to do to avoid damaging the real flavor of the fruit. You can't add quality that doesn't already exist which comes from the grape. Lately I've also found better results from sites where chemicals aren't used. If you avoid using chemicals you have a healthy environment and better expression of the true terroir. It's not only that chemicals damage the environment, but that chemicals 'flatten' the final taste of the wine. Avoiding synthetic products is more important than only talking about organics. I don't use any commercial yeasts in the making of premium wines; I like using neutral oak, terra cotta, and concrete as they help to maintain the character of the wines rather than using toasted new barrels which tend to overwhelm a wine's natural flavors. However, new barrels can work well in some environments where tannins need to be fixed, but not much in areas where I work; we don't need to 'aromatize' the wine, I see it only a place where the wine can develop well and naturally.

The Zorah vineyard was made by selecting old vines and developing them as Areni in the vineyard. The basic material came from vines possibly over a hundred years of age and in great shape, no clones; they've only seen copper, sulfur, and manure–and that's why they're still there.

Your consultancy company of Mattura is focused upon South America and Italy with one lone client in Armenia. In which other areas would you like to consult?

I'm interested in working with native grapes as much as I can such as I do with the indigenous Areni grape at Zorah Winery in Armenia. Georgia could be good for me as it has fantastic terroir and grapes. I'm excited about Okanagan Crush Pad in Canada, they're coming around nicely.

As a Tuscan you've no doubt an affinity for Sangiovese. Why is it that, unlike French reds like Pinot noir, Cabernet sauvignon, and Merlot that it and Nebbiolo–as Italian grapes–haven't found such comfortable 'adopted homes'?

The vines I've seen outside of Tuscany and Piedmont are often poorly chosen. The material isn't good and there's rarely been a good search for the correct terroir. Another problem with these grapes is that they're not easily adaptable. You can achieve good results but it's too bad that this hasn't happened so far. Remember, it took many years for Pinot noir to succeed in California because for many years the grape wasn't treated as it should've been. I don't think the only places to make great Sangiovese and Nebbiolo are here in Italy, but only that they need to be treated differently than they've been.

Why has Argentine Malbec achieved such success?

I believe within the New World that Mendoza's soils and elevation is really special. They've good alluvial and calcareous soils which makes a difference. The climate of dry, sunny, warm days make the tannins soft, juicy and friendly while the cool nights help the grapes retain vibrancy and freshness, something you don't find so easily in the New World. Most of the New World soils are acidic rather than calcareous–soils which make more elegant wines. Now we're already looking at the next step, to make wines with originality while focusing upon different sub-appellations. I think we need to sell less Malbec and more Argentina. More producers are looking towards this concept; the time of full-bodied, muscular, dark Malbecs is declining in favor of those with less oak and extraction, those expressing the best of this fantastic terroir.

Early in your career, which winemakers and wines inspired you?


I learned the most from was Gianfranco Soldera at Montalcino's Case Basse 25 years ago. He's not a winemaker but he's responsible for some of the best wines in the world. I've recently told him that after all these years I've gone back to things he was telling me back then. When I look back at my experiences studying in Florence, Bordeaux, and Davis that teach the winemaker is fully responsible–this isn't what I follow any more. If you can recognize the winemaker in a wine there's something wrong. 

I enjoy working the past seven years working with Chile's Pedro Parra in learning the soils, which is where you can really find quality, the 'feel' of your vineyard. My favorite region is Burgundy and there you realize the differences in terroir is that the difference is what's underground. If you can identify the very best spots of the vineyard and separate that fruit from the other sites, then you can really make some of the best wines.


Do you have any advice for a sommelier considering venturing into winemaking as a sideline activity?

For a sommelier to experience the making of wine is very important. It's good to have more than one experience, then think what is best for you. There are so many different approaches. Get experience in more than one place, more than one region, which will then allow you to make your own estimation of what's best for you. You'll learn wherever you go; keep your mind open and experience as much as you can.
Check out our full schedule of programs, workshops and public events. Private, customized experiences and corporate training is also available.
---
Also in Blog
On Saturday, November 11, 2023 from 3:30-8pm, San Francisco Wine School invites the public to join their 12th Anniversary Celebration and Scholarship Auction featuring their signature Somm Olympics, a Global Wine Tasting Bazaar with a plentitude of international and upscale fare, plus a Silent Auction full of unique wine items and experiences, all benefiting the Glancy Wine Education Foundation.  Learn more about the event...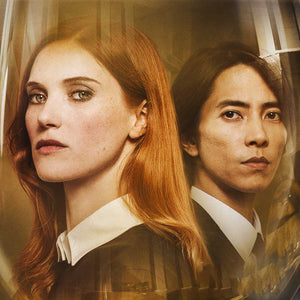 Master Sommelier and founder of San Francisco Wine School David Glancy lives and breathes wine and has taught blind tasting for 20 years. He weighed in on just how accurate Apple TV's Drops of Gold Series really is. You may be surprised.
Roberto's lifetime of experience has captured the notice of many critics and fans alike. In 2006, the Italian Sommelier Association declared Roberto the "best Italian winemaker." In 2009, 'Wine & Spirits' magazine declared Roberto's winemaking project in Argentina the "best winery in the world". In 2013, 'Wine & Spirits' similarly declared their Malbec the "best Malbec in the world."