Bio: John Szabo, MS
Master Sommelier John Szabo was the first Canadian to add the "MS" after his name in 2004. He's seen the hospitality business from all sides including cooking and washing dishes, serving and sommellerie, importing, teaching, writing, and speaking, consulting and judging internationally. He was listed as "Canada's best-known sommelier" in Meininger's Wine Business International. Today, John continues to teach and consult, but his day job is as partner and principal critic for WineAlign.com, Canada's largest wine publication. He writes occasionally for US-based Wine & Spirits Magazine, and has published or held columns in dozens of other magazines and newspapers. He is the author of Pairing Food and Wine For Dummies (Wiley, 2012), and Sommelier Management, and his latest book, Volcanic Wines, Salt, Grit and Power (Jacquie Small, 2016, UK) hit shelves in October 2016, winning the André Simon Award and making the top drinks books of 2016 in The Guardian, Forbes Magazine, Decanter, Globe & Mail and JancisRobinson.com. It has also earned him the distinction of being "one of the world's foremost authorities on the subject" according to Drinks Business Magazine. 
Closer to the land, he is a partner in the small J&J Eger vineyard in Hungary. And as a third degree black belt in Goju-Ryu Karate-do, his grapes are well protected, too.
---
Also in Blog
On Saturday, November 11, 2023 from 3:30-8pm, San Francisco Wine School invites the public to join their 12th Anniversary Celebration and Scholarship Auction featuring their signature Somm Olympics, a Global Wine Tasting Bazaar with a plentitude of international and upscale fare, plus a Silent Auction full of unique wine items and experiences, all benefiting the Glancy Wine Education Foundation.  Learn more about the event...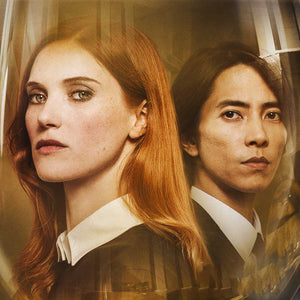 Master Sommelier and founder of San Francisco Wine School David Glancy lives and breathes wine and has taught blind tasting for 20 years. He weighed in on just how accurate Apple TV's Drops of Gold Series really is. You may be surprised.
Roberto's lifetime of experience has captured the notice of many critics and fans alike. In 2006, the Italian Sommelier Association declared Roberto the "best Italian winemaker." In 2009, 'Wine & Spirits' magazine declared Roberto's winemaking project in Argentina the "best winery in the world". In 2013, 'Wine & Spirits' similarly declared their Malbec the "best Malbec in the world."