Bubbles, Bubbles, Bubbles Was A Blast!


What an amazing Wine Weekend Kickoff!  We gathered on Sunday, July 2nd for a celebration of all that sparkles.  The day began with a Champagne Edu-Tasting with Master Sommelier David Glancy.  We received a brief history of Champagne, how it came to be and the development of other sparkling wines of the world.  We tasted through a historic flight of Dom Perignon, Ruinart and Veuve Clicquot.
​

After the Edu-Tasting, we went on to enjoy the Around the World Bubbles Tasting and Bubbles Bazaar with over 20 wines featured.  See the amazing wine list! Guests were able to purchase all that their hearts desired and many took home some delicious juice!


After the Tasting and Bazaar, we all gathered for an interactive screening of the movie A Year in Champagne, directed by David Kennard.  The documentary, follows the cycle of the vines and the cellar in the coldest, wettest wine region of France. Film star and renown Champagne importer, Martine Saunier, joined us as our special guest to taste wines from the movie and discuss what goes into making the most famous sparkling wines in the world. We snacked on Gourmet bites which paired beautifully with wines from the movie, including Gonet Medeville Brut Tradition, Stephane Coquillette Carte D'Or, and Diebolt Vallois Blac de Blancs.

Want to learn more about Martine?  Check out David Furer's Insider Interview.


The day was a great success and we can't wait for more Wine Weekend Summer Fun.  Next up is The Dark Side of Pinot on Saturday, July 29th!  Reserve your spot for the day's events which will include an Edu-Tasting on Iconic Pinot Noirs, an Around the World Tasting and Wine Bazaar, and a screening of the film Sideways! Reserve your spot now!
---
Also in Blog
Master Sommelier and founder of San Francisco Wine School David Glancy lives and breathes wine and has taught blind tasting for 20 years. He weighed in on just how accurate Apple TV's Drops of Gold Series really is. You may be surprised.
Roberto's lifetime of experience has captured the notice of many critics and fans alike. In 2006, the Italian Sommelier Association declared Roberto the "best Italian winemaker." In 2009, 'Wine & Spirits' magazine declared Roberto's winemaking project in Argentina the "best winery in the world". In 2013, 'Wine & Spirits' similarly declared their Malbec the "best Malbec in the world."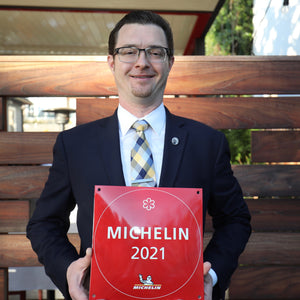 Paul Carayas is a Certified Sommelier and currently leading the wine Team at Chez TJ in Mountain View and a 2022 competitor in San Francisco Wine School's 2022 Somm Olympics, part of their annual Anniversary Celebration benefitting the Glancy Wine Education Foundation.