Special Guest: Martine Saunier
Martine Saunier was born in Paris. Although she lived and attended school there, she spent every summer vacation at her Aunt's home in Prissé, near Mâcon. Her aunt owned a winery with approximately 10 acres of vineyards planted with Chardonnay and Pinot Noir. The winemaker lived on the farm next door with his wife and children. The pinnacle of the summer vacation was the harvest in mid-September. At the age of ten, Martine was fascinated with the preparation of the cellar, the winepress, the fermenting vats and, of course, being part of the harvesting team. The crushing of the grapes, malolactic fermentation, chaptalisation, bottling, etc. were all part of her childhood life.

When Martine moved to California in 1964, she was dismayed by the absence of many of her favorite wines and started making buying trips to France. In 1965, she drove to Beaulieu Vineyards, knocked on the door, and was lucky enough to meet the great André Tchelistcheff. He told her in his good French that if she wanted good Pinot Noir, she had to go to Burgundy to get it! The seed was planted in her mind…

A few years later, Martine was offered the job of selecting wines for an importer/distributor in San Francisco and in the spring of 1969, she flew to France, bought a small VW bug and started her tour and career! The first woman to establish a wine importing company in the United States, she founded Martine's Wines in 1979.
Martine is a member of Les Dames d'Escoffier and was formerly on the national board of AIWF. She is also a Chevalier du Tastevin. In addition, she has been decorated twice by the French Government with the title of Officier du Mérite Agricole.
---
Also in Bios
A native of Brazil, Eugenio Jardim has been a part San Francisco's wine scene since 1988.  He's created and run wine programs for some of the city's hottest clubs and restaurants, been featured guest speaker and judge at countless events and competitions and became the first US Ambassador for Wines of Portugal. 
Dean Hewitson has been making wine since he graduated from Australia's world-famous Roseworthy Agricultural College in 1986.  He established highly acclaimed Hewitson winery in the Barossa Valley in 1998.  San Francisco Wine School Proudly welcomes him as a special guest panelist for Wine Australia's Old Vine Treasures.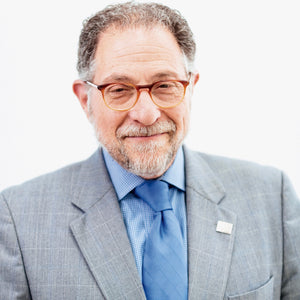 Ira Noroff has been working in the wine industry since 1976.  He is a Certified Wine Educator and holds many other wine & spirits credentials.  He was a Director of Education with Southern Glazer's Wine & Spirits for 15 years until his retirement in 2020.