Special Guest: Stephen Collum
After attending Fresno State with majors in Biology and Viticulture, and spending summers fighting fires in Yosemite National Park, Stephen Collum moved to Sonoma County with his wife Cindy to find a job in Vineyard Management. Stephen worked for a few small vineyards which eventually led him to St. Francis Vineyards and then Kendall Jackson.
Kendall Jackson was going through an expansion at this time, acquiring new properties in and around Sonoma County. Stephen worked in the development of many new properties in addition to some already under Kendall Jackson management. The vineyards are planted in all types of areas which involve varying soils and microclimates. His association with Kendall Jackson also took him to Tuscany where he assisted in development of a property in southeast Chianti. After exploring the region of Chianti Stephen had developed a passion for the Sangiovese grape and decided to search for an area in California with the same terroir where he and his wife could develop their own vineyard. In 1988, they found themselves in Calaveras County, located in the pristine Sierra Foothills, where they were shown a beautiful piece of property they soon purchased. This is where they currently live and grow Sangiovese grapes that have gone into many award-winning wines.
By 1991 Stephen had established Vineyard Concepts; a consultation and management company, where his focus is primarily blending the owner, site, wine grape variety, and winemaker to produce award winning wines. He has found that taking the time to walk with owners through their proposed sites makes sure both understand the complete vision to create a vineyard with meaning.
Stephen also enjoys sharing and improving his knowledge and passion for growing premium wine grapes. He helped form the Calaveras Grape Growers Association and is instrumental in getting members of the industry and Academia to speak at the grower's meetings once a month. He has also worked with 5 college age interns so far; immersing them in every aspect of grape growing. He continues to stay in touch with those that have moved on hoping they will find as much fulfillment in this type of work as he does. Those that are still with Vineyard Concepts are greatly assisting him with new products and ideas he wants to bring to the industry.
---
Also in Bios
A native of Brazil, Eugenio Jardim has been a part San Francisco's wine scene since 1988.  He's created and run wine programs for some of the city's hottest clubs and restaurants, been featured guest speaker and judge at countless events and competitions and became the first US Ambassador for Wines of Portugal. 
Dean Hewitson has been making wine since he graduated from Australia's world-famous Roseworthy Agricultural College in 1986.  He established highly acclaimed Hewitson winery in the Barossa Valley in 1998.  San Francisco Wine School Proudly welcomes him as a special guest panelist for Wine Australia's Old Vine Treasures.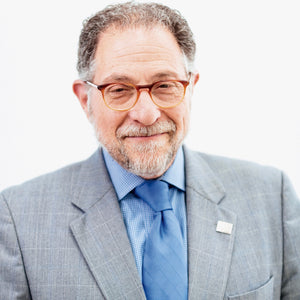 Ira Noroff has been working in the wine industry since 1976.  He is a Certified Wine Educator and holds many other wine & spirits credentials.  He was a Director of Education with Southern Glazer's Wine & Spirits for 15 years until his retirement in 2020.