Special Guest: Dan Berger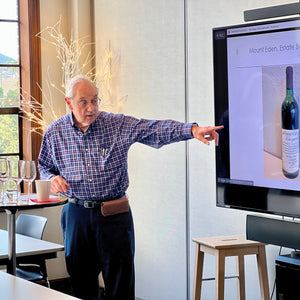 Dan Berger, former full-time wine columnist for The Los Angeles Times, earned a degree in Journalism (Cal State Los Angeles. '67) and spent ten years as a general assignment reporter/editor for The Associated Press. He has been involved in journalism at major newspapers his entire professional life. He began writing about wine in 1976 and has been nationally syndicated since 1979. He writes a private wine newsletter, Dan Berger's Vintage Experiences, available by subscription. It began in February 1996. He has contributed articles to Wines & Vines, Decanter Magazine in London, Wine Press Northwest, Robb Report, Tasters' Guild Journal, Fine Wine Folio, Sommelier Guild Journal, California Grapevine, trade journals Cheers and Beverage Dynamics, and Wine Business Monthly. He also teaches wine courses at Santa Rosa Junior College and is also an internationally respected wine judge, having judged at wine competitions throughout North America, Europe, Australia, and New Zealand. His books include The Readers' Digest's "Wine Routes of North America"; "Beyond the Grapes: An Inside Look at Napa Valley" and "Beyond the Grapes: An Inside Look at Sonoma County." In 2010, he was inducted into the Wine Media Guild Hall of Fame in New York, alongside Michael Broadbent. He is vice president and on the board of directors of the International Riesling Foundation. He is also host of California Wine Country, a radio show every Wednesday afternoon on KSRO, the largest AM radio station in Santa Rosa.
Among the other honors he has received are the Wine Literary Award, presented by the Wine Appreciation Guild; the Wines and Vines Magazine award for "Wine Writer of the Year," and the Father Junipero Serra Award for contributions to the wine industry, presented by the California Wine Patrons of Los Angeles. He was also a contributor to the Wine Report books (Dorling Kindersly) from 2004 to 2009. Additionally, he has written books on the history of San Diego San Diego: ("San Diego: Where Tomorrow Begins") and, when he was a sports writer, a book on basketball for Doubleday with the late coach Pete Newell ("Basketball:  The Sports Playbook"). 
Dan will be sharing ten of his own cellared California Cabernets from the 70s at San Francisco Wine School August 19, 2022.  Learn more about the event!
---
Also in Blog
Master Sommelier and founder of San Francisco Wine School David Glancy lives and breathes wine and has taught blind tasting for 20 years. He weighed in on just how accurate Apple TV's Drops of Gold Series really is. You may be surprised.
Roberto's lifetime of experience has captured the notice of many critics and fans alike. In 2006, the Italian Sommelier Association declared Roberto the "best Italian winemaker." In 2009, 'Wine & Spirits' magazine declared Roberto's winemaking project in Argentina the "best winery in the world". In 2013, 'Wine & Spirits' similarly declared their Malbec the "best Malbec in the world."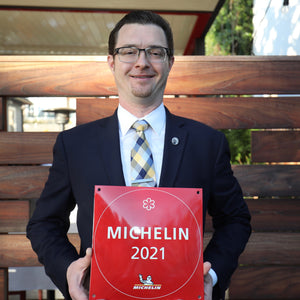 Paul Carayas is a Certified Sommelier and currently leading the wine Team at Chez TJ in Mountain View and a 2022 competitor in San Francisco Wine School's 2022 Somm Olympics, part of their annual Anniversary Celebration benefitting the Glancy Wine Education Foundation.