How Restaurant Wine Buyers Make Their Selections (or Should)

I was a restaurant wine buyer for years before focusing exclusively on wine education. I also discuss the struggles and success of many of my friends who work in that capacity and to those who sell wholesale to them. From all of this I thought I had seen it all. That was until I was invited to the wine team's monthly tasting at Hakkasan Restaurant in San Francisco.

Some restaurant wine buyers taste sample wines with the vendors for hours every day. Others limit it to 1-2 days per week. Some require appointments and some allow or even encourage drop-ins. Some insist on unopened bottles being left for them to taste without the vendor being present, whenever they get to it. I even witnessed a restaurant manager who required her handful of vendors to show up every Monday morning and stand in line at the wine room door to prepare their own wine orders.
I usually limited wine vendor appointments to 1-2 days a week for about 2 hours each day. Most of my tastings were by appointment with the vendor. I would on occasion accept a drop-in tasting and always accepted drop-off bottles unopened or opened at an earlier appointment. If I was considering a wine for a "by the glass" spot, I would usually ask to take the rest of the bottle home so I could sample how it evolved over a few days. If it deteriorated too quickly it might work on the bottle list but not by the glass. Occasionally I would try the wine with an item from the food menu for pairing. Sometimes I would seek staff input simply to give them a sense of ownership, buy-in, being heard, etc.. Mostly, I operated as a one man buying center, though. A fair amount of my new selections also came from sampling wines at trade tastings.
What I experienced at Hakkasan was far better than anything I have done as far as keeping the staff involved, encouraging the vendors to bring the most appropriate wines and ensure that there are great wines and great food pairings for the guests. I do not know how they compared to my body of work as far as cost control, sales, turning over inventory, keeping items in stock and maintaining the overall balance of the entire wine list. My guess is that they are quite on top of all of it.

The team did a lunch time tasting once a month inviting a different person in the wine world outside of their restaurant to join them each month. First we all tasted some new wines that were dropped off by vendors to see if they were good enough on their own to warrant trying them with food. A few were eliminated at this round by group decision. Next we tasted 6 wines with 10 menu items. Some of the wines were from the previous round and not currently on the wine list. Others were already on the wine list. Each person rated the pairing of every wine with every dish. Yikes, that's 60 combinations! In the end, a few wines got added to the list and some that were already on were about to see a spike in sales. Kudos to that wine team and the upper management for their very high standards. 
What is your process for sampling new wines?
Do you taste with the vendors or away from their influence?
Are new wines selected by committee or one person?
You may also enjoy our Selling Wine to Sommeliers blog. Also, check out our Wine Program Management certification program to learn more and our full schedule of programs, workshops and public events. Private, customized experiences and corporate training is also available.
---
Also in Blog
On Saturday, November 11, 2023 from 3:30-8pm, San Francisco Wine School invites the public to join their 12th Anniversary Celebration and Scholarship Auction featuring their signature Somm Olympics, a Global Wine Tasting Bazaar with a plentitude of international and upscale fare, plus a Silent Auction full of unique wine items and experiences, all benefiting the Glancy Wine Education Foundation.  Learn more about the event...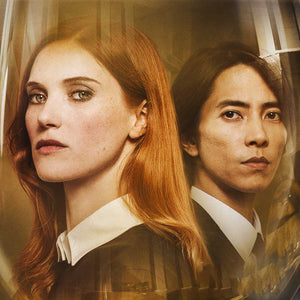 Master Sommelier and founder of San Francisco Wine School David Glancy lives and breathes wine and has taught blind tasting for 20 years. He weighed in on just how accurate Apple TV's Drops of Gold Series really is. You may be surprised.
Roberto's lifetime of experience has captured the notice of many critics and fans alike. In 2006, the Italian Sommelier Association declared Roberto the "best Italian winemaker." In 2009, 'Wine & Spirits' magazine declared Roberto's winemaking project in Argentina the "best winery in the world". In 2013, 'Wine & Spirits' similarly declared their Malbec the "best Malbec in the world."