Good Luck to Our Newest Class of California Wine Appellation Specialist Candidates!!

This past weekend, Dec 2nd - 4th, we dove into a concentrated three days of learning with a great group of enthusiastic students with our California Wine Appellation Specialist® Intensive program - one of our most beloved courses.  Students will be tested on the wealth of information they received in just a few weeks.  We wish them luck on their exam!




We covered the vast 138 American Viticultural Areas in 43 California Counties! Here are just some of the other topics discussed:
the legal parameters or lack thereof for estate bottling, organic and other sustainable terms, old vine, reserve & more
the smallest AVA in the USA in total size and several that are smaller in terms of planted acres
the county with the highest percentage of certified organic vineyards
the first single winery AVA & many that followed including a few with zero wineries
the first AVA defined by elevation and the many that followed
the only non-contiguous AVA
the origins of varietal labeling in California
how the heart of wine country moved from San Diego, Los Angeles and Santa Clara to Sonoma and Napa
the explosion of Paso Robles and its 11 districts and rapid growth in the Sierra Foothills, Santa Barbara and other parts of the state
the decline of Green Hungarian and Ruby Cabernet and subsequent rise of Chardonnay and Cabernet Sauvignon
agricultural preservation and water use issues
over a dozen pending AVAs
With 25 hours of learning and 66 wines tasted, it's hard not to come out of the weekend feeling like an expert on our state's diverse wine production and the factors that make California a top player in the global wine industry.
We were joined by four very special guests including:
Check out some photos of the weekend below, and join us for the next CWAS® Intensive coming March 24 - 26, or in the Fall Sept 22 - 24!




    Brian Mast and Jennifer Waits of Waits-Mast Family Cellars illuminate our group on their experience running a successful California Winery.




Festivities across the street at South San Francisco City Hall as we learned and tasted our way through the weekend!



Special Guest Ian Blue, Membership Director for The Wine Institute talking to CWAS intensive Students about sustainability, state water issues, new regulations and much more.



---
Also in Blog
On Saturday, November 11, 2023 from 3:30-8pm, San Francisco Wine School invites the public to join their 12th Anniversary Celebration and Scholarship Auction featuring their signature Somm Olympics, a Global Wine Tasting Bazaar with a plentitude of international and upscale fare, plus a Silent Auction full of unique wine items and experiences, all benefiting the Glancy Wine Education Foundation.  Learn more about the event...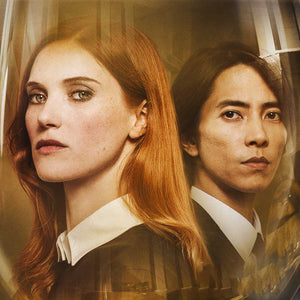 Master Sommelier and founder of San Francisco Wine School David Glancy lives and breathes wine and has taught blind tasting for 20 years. He weighed in on just how accurate Apple TV's Drops of Gold Series really is. You may be surprised.
Roberto's lifetime of experience has captured the notice of many critics and fans alike. In 2006, the Italian Sommelier Association declared Roberto the "best Italian winemaker." In 2009, 'Wine & Spirits' magazine declared Roberto's winemaking project in Argentina the "best winery in the world". In 2013, 'Wine & Spirits' similarly declared their Malbec the "best Malbec in the world."