San Francisco Wine School's Kristin Campbell Named Brand Ambassador for Women of the Vine & Spirits
We are very excited to announce that our own Chief Operating Officer, Kristin Campbell, has been named a San Francisco Bay Area's Brand Ambassador for Women of the Vine & Spirits!
A member since their inaugural conference, Kristin and her partner Master Sommelier David Glancy are big fans and supporters of the organization which dedicates itself to the empowerment and advancement of women in the alcohol beverage industry.

"Most of my finance and operations experience came from the high tech startup world where there were no shortage of opportunities and I was able to rise quickly in my career.  When I transitioned my skills into wine education and we began San Francisco Wine School, I was stunned to learn of some of the challenges women were facing in this industry.  I heard about the very first Women of the Vine Symposium and was immediately inspired by Deborah Brenner's cause and the high quality event she produced and have been informally championing the organization ever since.  I'm thrilled to now officially join Women of the Vine and Spirit's community of Brand Ambassadors to provide more education, support and networking opportunities to members right here in the San Francisco Bay Area."
About Women of the Vine & Spirits
Whether you want to advance your career or find a better job, start your own business or learn skills and tools to become a better leader, Women of the Vine & Spirits have the resources and community to get you where you want to be. Learn from industry leaders and experts in business, entrepreneurship, career advancement, diversity, leadership and more. Join in regular webinars covering priority topics such as: 'Aligning the Three Tiers to Co-Create Powerful Beverage Brands', 'Time & Conflict Management' & 'Branding Luxury', attend regional events and diversity and mentorship summits. Use the Job Board, join a Group, and explore resources like their Career Pathing guide. It's a wonderful way to surround yourself with an amazing group of passionate women focused on career advancement and professional development.
If you're looking to network and connect with like-minded women and industry professionals, their membership offers an an extensive range of influential professionals across the alcohol beverage industry including: senior executives, marketing and public relations professionals, journalists, educators, sommeliers, exporters and distributors, on and off premise managers, HR professionals, sales executives, ancillary services, bartenders and more. Members enjoy 10% off all classes and events held at San Francisco Wine School, instant access to their directory, resources and events calendar with regular invitations to an array of meeting opportunities, not to mention access to their Global Symposium, the alcohol beverage industry's largest gathering of women, world-wide.
Learn More and Join the Community
If this sounds right up your alley, please reach out to Kristin to get more information and join the community.  Women of the Vine & Spirits Members get 10% off all classes and events held at San Francisco Wine School.  Also, keep an eye on our Facebook and Twitter where we'll be sharing upcoming WOTVS events. Working together we can watch glass ceilings recede, see sexual harassment confronted and demand more businesses and organizations advocate the support of gender-diverse teams and talent development. Join Kristin and other women just as passionate as you and receive valuable support and feedback from their private community. We're thrilled to be participating in an organization that gives you a louder voice and an empowered community of women (and men) who support you to take risks, speak up, believe in yourself, step up and step out.
---
Also in Blog
On Saturday, November 11, 2023 from 3:30-8pm, San Francisco Wine School invites the public to join their 12th Anniversary Celebration and Scholarship Auction featuring their signature Somm Olympics, a Global Wine Tasting Bazaar with a plentitude of international and upscale fare, plus a Silent Auction full of unique wine items and experiences, all benefiting the Glancy Wine Education Foundation.  Learn more about the event...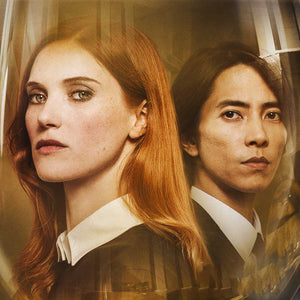 Master Sommelier and founder of San Francisco Wine School David Glancy lives and breathes wine and has taught blind tasting for 20 years. He weighed in on just how accurate Apple TV's Drops of Gold Series really is. You may be surprised.
Roberto's lifetime of experience has captured the notice of many critics and fans alike. In 2006, the Italian Sommelier Association declared Roberto the "best Italian winemaker." In 2009, 'Wine & Spirits' magazine declared Roberto's winemaking project in Argentina the "best winery in the world". In 2013, 'Wine & Spirits' similarly declared their Malbec the "best Malbec in the world."