Which Wine Certification is Best?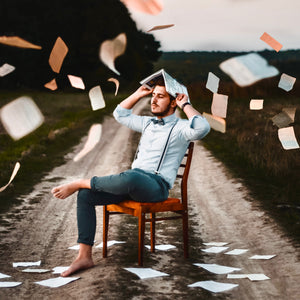 Clarifying The Wine Credential Blur
Master Sommelier David Glancy created the only Certified Sommelier Program ever approved by the Court of Master Sommeliers.  During his 5 year tenure with Professional Cullinary Institute (now Institute of Culinary Education), he helped over 400 students pass the Certified Sommelier exams, but he's the first to admit that the sommelier route is not for everyone and there are many reputable organizations and wine education paths that help people start or advance their career in wine or simply dive a little deeper into their hobby.  In this blog, David shares his knowledge and thoughts on those paths in an effort to help potential students clarify the wine credential blur.
What is a Sommelier?
There are no legal requirements for anyone to become credentialed to work as, or call themselves, a sommelier. However, many individuals decide to challenge themselves, demonstrate their knowledge and add initials to their resume. Many people are confused by what I call wine credential blur. There are at least a dozen sommelier credentialing bodies or schools that offer their own sommelier programs. Since I wrote about this previously, several schools have also created their own programs. It is hard for most people to tell which one is best.  This is further muddled by competing and sometimes misleading claims.  It is also confusing to many whether a sommelier credential is right for them.
Other Wine Credential Paths
There are other organizations to consider, such as Wine Spirits Education Trust (WSET), the Institute of Masters of Wine, the Society of Wine Educators and specialized groups such as the Wine Scholar Guild, Bordeaux Educator program, Sherry Educator program, Cicerone and others.
To demonstrate advanced and deep knowledge of wine globally, I believe there are three international exams that are the most reputable and prestigious: Master of Wine (MW), Master Sommelier (MS) and Certified Wine Educator (CWE).  All three are primarily self-study programs.  Read more about the difference between MS and MW
Which Wine Education Certification to Choose
Deciding which wine education path to pursue is the first challenge. For entry level certifications, the sommelier path offers the broadest beverage foundation as it covers wine, beer, spirits, sake, other non-alcoholic beverages, service, and food pairing and if you are going to work in service, Master Sommelier is the clear choice. If you have not worked in service and do not plan on doing so however, it will be nearly impossible to get beyond level 2, Certified Sommelier.
If you want to educate and teach, Certified Wine Educator offered by the Society of Wine Educators is perfect. If you work, or hope to work, in distribution or marketing Master of Wine might be the right fit.  Certified Specialist of Wine is a prerequisite for this program.
Another organization worth discussing further is WSET as they provide a formal study program, unlike the others, which as I said are mostly self-study. These programs are great for those who want to work in retail or distribution or other positions where service is not required.  Most MW candidates use WSETs 4-level program as preparation for the MW exam. Passing the WSET Diploma is in and of itself an impressive feat.
Bringing All Relevant Credentials Under One Roof 
Watching students navigate, and often become confounded by all of these various educational paths played a large part in the inspiration behind the San Francisco Wine School.  I wanted to provide educational programs that help students with their wine careers, not just the exams. It was clear that some graduates had no intention of working as sommeliers, but this was their best educational option. There was also a demand and need for continuing education after the Certified Sommelier exam. I knew that an independent wine school would have more focus and give higher priority to wine education than a culinary school ever could.

Our instructors are as diverse as our programs, with some coming from retail, wholesale, import, restaurant, writing and collecting backgrounds with credentials from the Court of Master Sommeliers, Wine & Spirit Education Trust (WSET), Institute of Masters of Wine, Society of Wine Educators, Wine Scholar Guild and more.
Importance of On the Job Training
There are nay sayers out there who believe that only on the job learning is valid, but there are no other professions that completely bypass formal education and licensing or certification. We believe both education and practical work experience are the keys to success. 
We provide internship opportunities and emphasize the importance of work experience, volunteering, networking, reading, travel, wining and dining in addition to everything we provide in the classroom.  The industry is getting more competitive every day and formal education will give workers an edge.
Importance of Wine Education Diversity
I'd like to add that a linear path is not the only way to go. We encourage students to try certifications from different disciplines to get a well rounded view of the world of wine.  The wandering route of exploring anything and everything that adds to your knowledge and experience base is valuable. 
We believe the journey of wine education is as important as the destination, but it's certainly nice to know which way to start walking.   We hope this blog has helped a bit with that!
Want to Learn More About Different Wine Certifications?