Which Wine is in Your NV Champagne Bottle?
Last year, I reported that wine critic Antonio Galloni would no longer be scoring non-vintage Champagne that didn't list the disgorgement date on bottle. Consumers couldn't be sure the wine they see in stores is the same as he wrote about. Similarly, shops, restaurants and collectors with multiple bottles have no way of telling bottles apart once they're in the cellar.
Unfortunately, listing a disgorgment date on the bottle doesn't solve the problem. In large Champagne houses wholly different wines may be disgorged on the same day. And a single wine might be disgorged on multiple days, months apart.
During a recent 1:1 tasting with Olivier Krug of Krug Champagne, I asked him about disgorgement dates. "I hate this concept," he said with disdain. "It means nothing." Then he demonstrated a more complete solution: Krug ID.
Mr. Krug borrowed my iPad and went to Krug.com. He clicked on the Krug ID link, then typed in a number (112008) from the back of the bottle we were enjoying. That brought up this page. Suddenly I knew not just the approximate date of disgorgement but also how long the wine had been aged, details of the blend, suggested food pairings and more.
After that meeting, I contacted Mr. Galloni to get his thoughts on Krug ID. "I am thrilled to see such a visible and established house take a leadership role in giving consumers more information on their  Champagnes," he told me. "…The ID Code is an elegant solution. Consumers who care can look up the ID Code on Krug's website and get more information on the wines than has ever been available, while those who don't have an interest won't even notice the code."
Chuck Hayward of online wine seller JJ Buckley is also a supporter. "The more information for consumers, the better," he said, adding that some small Champagne producers are offering details too. However, this level of information requires resellers to adjust their operations somewhat. "We have to change from just one SKU to multiple SKUs to track and identify
the wines properly for online shoppers. I'm all for it though. It matters."
Do you think a tracker like the Krug ID should be standardized on all wines?  Is it a great idea, or a gimmick?

Improve your wine tasting skills and knowledge through our Champagne and other Sparkling Wines of the World Workshop.
Check out our full schedule of programs, workshops and public events. Private, customized experiences and corporate training is also available.
---
Also in Blog
On Saturday, November 11, 2023 from 3:30-8pm, San Francisco Wine School invites the public to join their 12th Anniversary Celebration and Scholarship Auction featuring their signature Somm Olympics, a Global Wine Tasting Bazaar with a plentitude of international and upscale fare, plus a Silent Auction full of unique wine items and experiences, all benefiting the Glancy Wine Education Foundation.  Learn more about the event...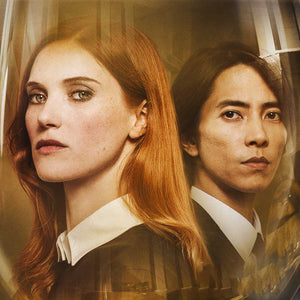 Master Sommelier and founder of San Francisco Wine School David Glancy lives and breathes wine and has taught blind tasting for 20 years. He weighed in on just how accurate Apple TV's Drops of Gold Series really is. You may be surprised.
Roberto's lifetime of experience has captured the notice of many critics and fans alike. In 2006, the Italian Sommelier Association declared Roberto the "best Italian winemaker." In 2009, 'Wine & Spirits' magazine declared Roberto's winemaking project in Argentina the "best winery in the world". In 2013, 'Wine & Spirits' similarly declared their Malbec the "best Malbec in the world."